Daimler FV Services
Dingo Spare Parts and Refurbishment
Services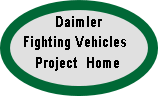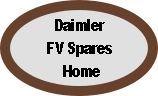 Dingo and Daimler Armoured Car Spares Finding Service
I'm fairly sure that I've now established who has what around the UK and even abroad, If your looking for a certain part or Daimler vehicle, please feel free to ask for assistance.
If you need assistance in finding parts please contact me.................
If you have any spares for sale please contact me............................
Singeager@yahoo.co.uk
Dingo and Daimler Armoured Car Restorations
Since 2005 ive been involved in the restoration of approximately 5 Daimlers. Fortunately I own or have access too: MiG welding equipment, grit blasting, spray painting equipment, heavy jacks & engine cranes,
Air power tools and hydraulic presses etc
Some of the restorations carried out by myself can be seen on the links below:
Iit should be noted that Im a full time employed Civil Engineer so don't have time to undertake commercial restorations. This is a hobby!
But please contact me if you require assistance or technical advise with any restoration project you have.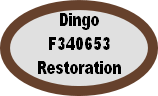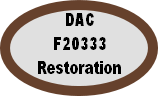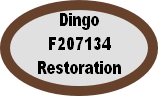 Dingo and Daimler Armoured Car Spares
Finding consumables and spare parts for Daimler Dingo's and Armoured cars is extremely difficult.
Historically there have been very few parts suppliers and even obtaining consumables such as spark plugs, engine oil or tyres can be difficult as modern vehicles use entirely different components.
To help keep my own vehicles on the road, I have like most car owners simply bought almost every spare part found whilst at shows, militaria events, and classic car auto jumbles.
Because of the very slow movement of stock items the last remaining suppliers are disposing of their stock. Sadly much of this is being weighed in for scrap metal or is being sold to major private collectors where it will never been seen again.
Where the opportunity has arose I have acquired such stock to save it from the scrap skip. This has involved travelling all over the country and has been an very expensive exercise. Involving the hire of vehicles to transport the heavy items, and then storage costs etc. It has been funded by the sale of some my collection of classic cars and motorcycles built up since the early 80's.
I now hopefully have enough parts to ensure that my vehicles may be kept in good roadworthy condition and intend to release some of my spare items in order to recoup my costs.
Below are the items that are potentially available. It should be noted that in many cases they are individual items and I see no prospect in replacing them once they are gone.